Going Way Beyond "Strategic Design" – Implementing Organization Designs
19 November
Much effort and attention of organization design work is on "strategic" design followed by so called implementation characterized by moving people into jobs. Focusing on moving people into jobs is the easy part of implementation and inadequate.  So it should be no surprise to know that well over 50% of OTM's new customers have either been through a redesign or restructuring masquerading as a redesign in the last three years before OTM comes into the business.  And many times, those "designs" are not even fully integrated into the business.  To compound the situation, those past efforts often have a lasting negative effect on the business, its performance and its people that must be overcome and resolved.  Partial "implementation" is the gift that keeps on giving – as it carries with it very real practical risks, burdens and costs that lasts for long periods of time.
OBJECTIVES: Participants will…
Recognize the 3-5 most common errors in implementing organization designs.  E.g., impatient customer, over-focus on people, trying to implement an incomplete design, passing off to "change management," etc.
Know when implementation should occur and when it should NOT occur.  What are key indicators signaling implementation-ready?
Learn the three most significant elements rounding out a complete implementation leading the successful embedding of a modernized operating model?
Apply at least three OTM wisdoms to future redesign work.
Receive a link to OTM's latest original article on Implementing Organization Designs.
This webinar is in collaboration with the Organization Design Community (ODC) and will be discussing where implementation truly begins, planning, and implementation.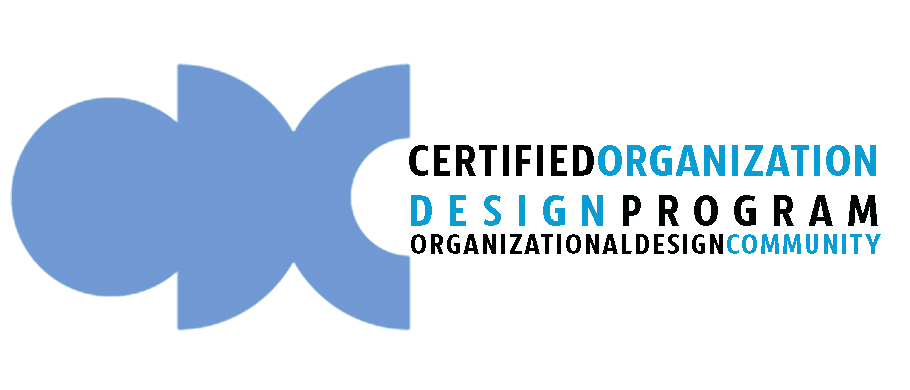 Date: 19 November – 7 AM PST / 3 PM GMT
Location: Zoom Webinar
Register Below