All of us at some point in our lives will have thought to ourselves, 'that is truly designed badly'; perhaps some of us more often than others. Whether it be a flip chart easel stand, a meeting room space, a new version of software or the latest gadget, the principles behind design and designing an organization are very similar.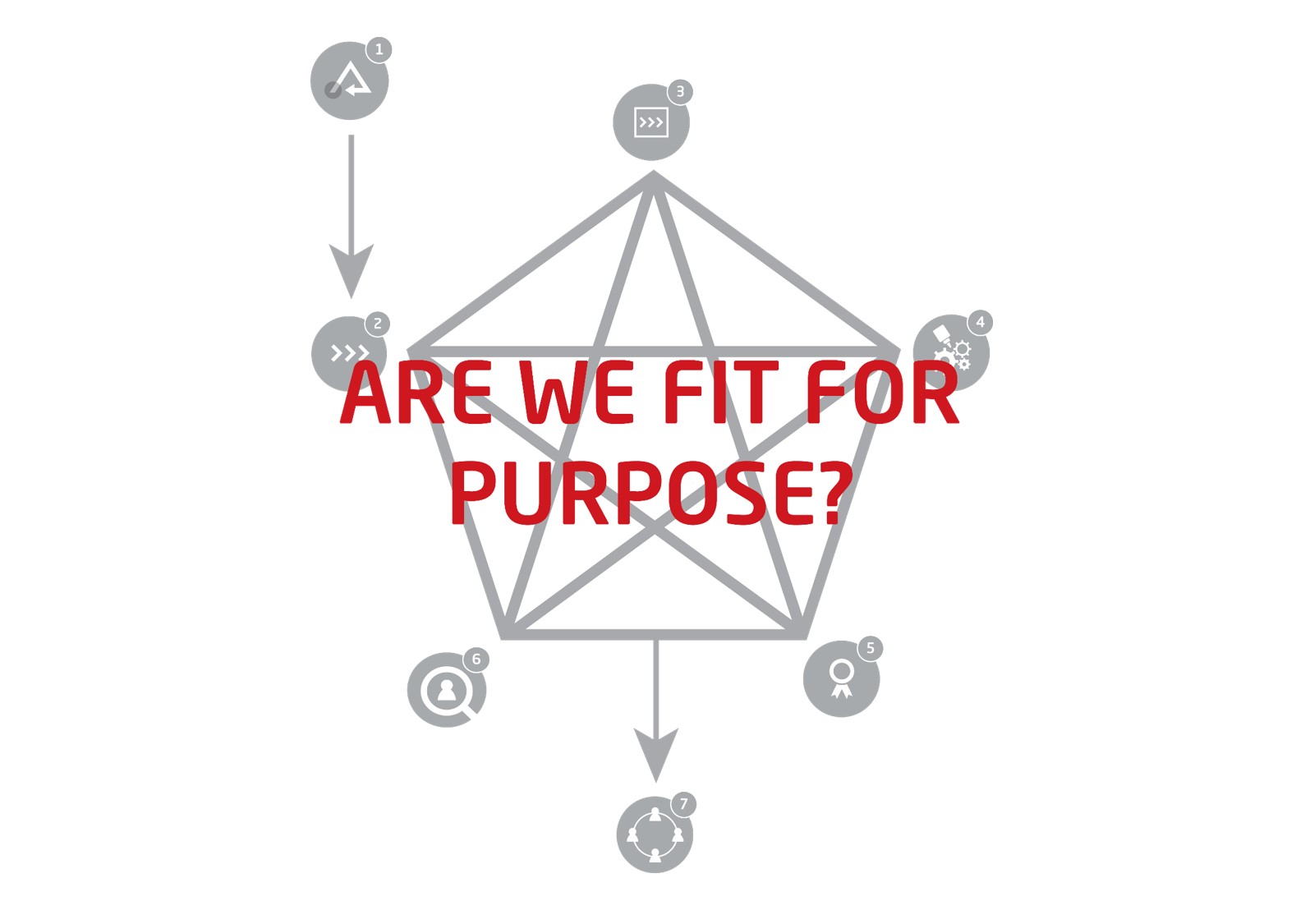 OTM's first design rule based on our Applied Star model is 'form must ALWAYS follow function.' By this I mean that the design of an organization and its operating model must be based on alignment with and enabling of its purpose, strategic intents and competitive advantage. Anything else is poor design.
Consider, if a company chooses its strategic intent to put their customer at the centre of its business making it simple for them to do business with it – this will inform certain design choices over others. Or consider what would be an appropriate organization design for a company that moves from product-focused to solutions-focused strategy. In both of these examples, the implications for changes in organization design and operating model are significant.
Whichever methodology you use to design your organization, you must ensure that it starts with understanding and being clear about the purpose, strategic intents and competitive advantage which determine the business direction. Failing to do so will cause other "currents" (implied and/or perhaps explicit) to drive less effective design choices and ineffective solutions.
In a Spotlight on the pharmaceutical and healthcare industry, we discussed how large industry businesses are moving towards either focusing on research and development or on high volume commercialization. They are very clear about which option to pursue and just as importantly, which option they will not pursue. Deciding allows these organizations to design the optimum 'form' to be able to achieve their 'function'.
We also highlighted how important it is to be able to respond to the environment. Now, with the many data points informing organizational decisions, a new question arises. How do we continuously evolve and calibrate our form to align a changing function? We call this 'design governance,' – a robust business "glue" mechanism that ensures that organizations always have the appropriate form for their desired function (they stay fit for purpose).
---
Contact ON THE MARK
---
OTM is the leading global boutique organization design consultancy with offices in the USA and UK. With over 450 successful redesigns and operating model modernizations completed, OTM is the owner of the industry's most integrated, comprehensive, and holistic organization design solution. OTM enables its clients to realize their future ambitions.