5 minute read
Takeaway: Practicing principles from organization design helps you assess and discover your future path.
The Long and Winding Road
What roads has your career taken? How did they lead to reading this article on an organization design blog? My own personal experience is that everybody has a strange and winding road with ups and downs of solid projects and sub-par managers.
I never imagined ending up in organization design. Heck, I didn't know the term organization design until two years ago. Initially I thought organization design was outside my skillset, but in reality, working as an Organization Design Consultant is the culmination of a lifetime of experiences.
Two Roads Diverged in the Woods
Growing up I knew that I wanted to serve my country so I enlisted with the goal of becoming an an airborne engineer. Not only would I fulfill my need to serve my country, but I would also gain valuable leadership experience and knowledge that I could capitalize on throughout my life. Unfortunately, it was not meant to be and due to circumstances outside of my control I was not able to enter the military.
This threw my whole life onto a different track. What do I do next? Do I enroll in college? Do I go right to work? All these questions and more weighed heavily on me after high school and throughout my early 20's.
Career Enhancements
I eventually found an outlet in working on cars. By the time I was 26 I opened my own business working in car audio, security, and fleet management. I truly loved what I did, and I was my own boss. I learned so much about business and the intricacies of setting a business up for success. I didn't realize it at the time, but this is where my appreciation and passion for organization design started.
It didn't take long before I read the tea leaves and realized that car audio and security enhancements would not be around for long due to the technology upgrades the newer vehicles had straight from the manufacturer (Thank you Elon Musk). This was a valuable lesson. Just as in organization design, it was important for me to constantly evaluate and reevaluate the market, my products and services, and how I was going to adapt to changing social and economic landscapes. I needed to make a decision on the future of my business and was relying on organization design principles that I wasn't even aware of. Within a few years the market for non-factory enhancements was going to decrease dramatically.
The Lean Way
After making the decision to sell my business I knew I needed to pivot. I decided to focus on creating a lasting career move and is where I started on my current trajectory. I took a role in a mid-sized electronics manufacturing company and was instantly fascinated by manufacturing. The idea that you could make things better, faster, stronger and with less effort enamored me. This was the beginning of my journey into Lean Manufacturing.
=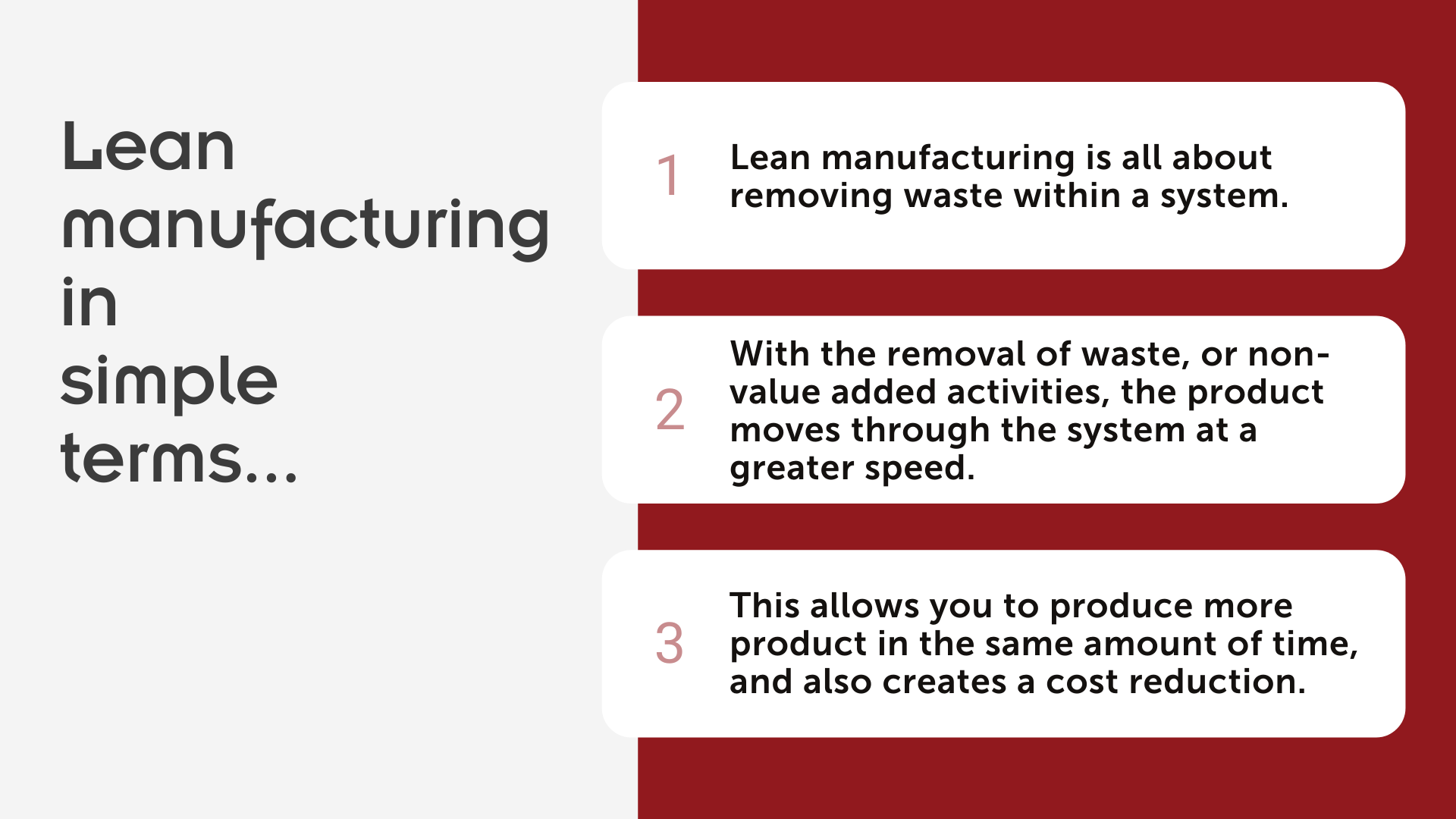 I was privileged enough to learn Lean practices from a consulting firm that was hired specifically to introduce our organization to Lean. My appetite for more and more knowledge in Lean, in manufacturing, and in business overall continued to grow. Working with consultants also piqued my interest after hearing about the variety of work and industries they help. All of this appealed to me and it was at this point that I understood which direction my career was headed. Or so I thought…
I left manufacturing and turned towards Lean consulting. This allowed me to utilize my manufacturing expertise and consult others on the Lean processes that fascinated me most. I immediately began traveling the world, working with different companies and industries, meeting new people, forging new relationships, and expanding my overall knowledge. I look back on this time period fondly. Learning how to be a consultant (which I now realize is a never-ending learning experience), while helping organizations and the people that run them excel was gratifying in many ways.
Unforeseen Change
Then… Covid. The ultimate life disrupter.
As a response among the chaos, manufacturing took a turn for the worst and that meant I was quickly out of work due to the closures and disruptions covid caused to manufacturing. I relied on my experience and knowledge gained over the past few years and decided that the best route forward was to continuously improve and expand upon my learnings. I began researching other methodologies used in consulting, took time to better understand the manufacturing response, and checked out numerous consultancies. This is where I came upon ON THE MARK and organization design.
The Next Phase
OTM drew me in quickly with their collaborative approach and the foundation on which their methodology rests. Much of it resonated with me and how I already saw myself working; interacting closely with clients and flexing my process consultant muscles as opposed to expert consultant methods I previously utilized. OTM offered me the chance to work with a small, highly experienced team, that could support my learning and growth, while also accepting the skills and background that I could provide. I knew this was the right place for me to start my journey towards being an Organization Design Consultant!
I realize that everybody has a unique career experience and trajectory leading to their current path, and that difference is what makes us all similar. We all have shared experiences, we all build new relationships, expand our knowledge, and make drastic left turns when we least expect.
Plan or Perish
Organization redesign creates a space where you step back and look at your business with a very critical eye and begin to create the path to differentiate yourself from your competitors in the future. Life planning can be much the same, in that changes to your environment will cause you to reevaluate what your future looks like and how to get there. However, what I continue to learn from my reflections is that life will always make unexpected changes to your plan, so your plan better take life in account.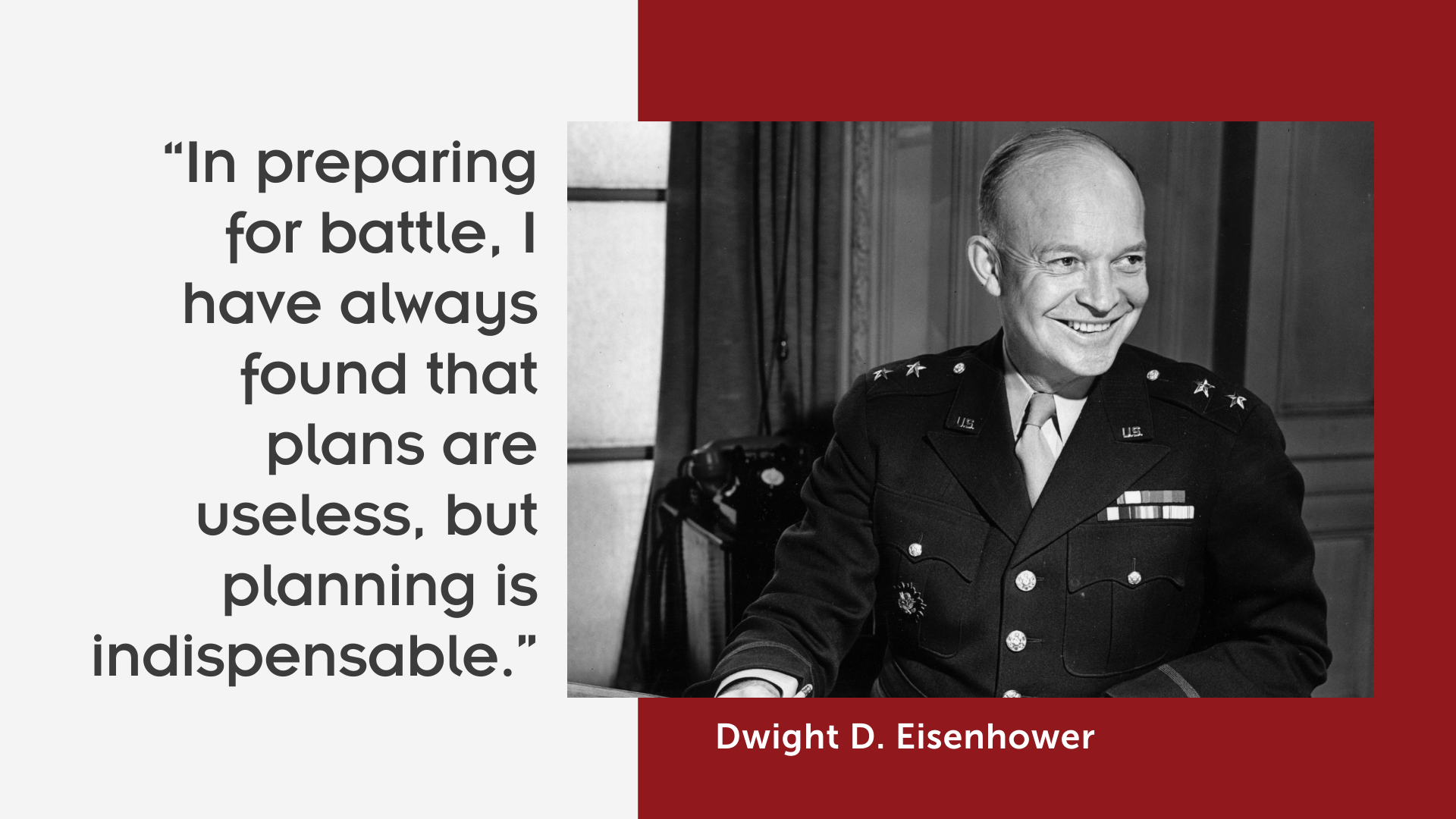 ---
Jeremy Horn was a Support Consultant at ON THE MARK.
OTM is the leading global boutique organization design consultancy with offices in the USA and UK. With over 450 successful redesigns and operating model modernizations completed, OTM is owner of the industry's most integrated, comprehensive and holistic organization design solution. OTM enables its clients to realize their future ambitions.
Contact ON THE MARK